From Russia With Love, St. Petersburg
Upon arrival in St Petersburg, you'll be BOMBARDED by old ladies asking you for money. My first impression of St Petersburg was that it was way easier to navigate than Moscow(Click here to read about my time in Moscow). It's more of a walkable city, and all of the points of interest are a lot closer together. With it being the former home of the tsars, it's the perfect ambassador for Russia's past, present, and future.
What to see/do
Hermitage Museum: It opened in 1764 and is the 2nd largest art museum in the world. The inside is a literal labyrinth of art. Endless corridors, beautiful pieces of art dating back centuries. I spent 4 hours roaming the place, and didn't even cover a 3rd of the museum! Peter and Paul Fortress: Founded by Peter the Great in 1703, Peter and Paul Fortress is the original citadel of St Petersburg. In the early 1920s, it was used as a prison and execution grounds by the Bolshevik government. St Isaac's Cathedral: The 2nd tallest building after Peter and Paul's Fortress. This is a church and a museum. There is a viewing deck at the top accessible via spiral staircase (it's a LOOOONG way up so wear some good shoes). The view from up there is absolutely beautiful! The Church of the Savior on Spilled Blood: One of the most iconic landmarks in the city. This is a Russian orthodox church built in the memory of Alexander II, who was assassinated in 1881. Similar to St Basil's Cathedral in Moscow, but this is much taller, and much more ornate. It is currently undergoing restoration. Nevsky Prospect: The main shopping street in the city, where you can purchase amber, porcelain, and caviar. Vodka Museum: You CANNOT come to St Petersburg and not visit the vodka museum. Here, you'll be treated to the history of vodka, and at the end of the tour, you'll be able to have 3 shots of different flavors of vodka, along with 2 pieces of bread. On one piece, you'll have 3 pieces of herring, one on the other, you'll have a piece of lard on it. Metro stations: like Moscow, St Petersburg has some BEAUTIFUL metro stations. Notable ones are Mezhdunarodnaya Station, Kirovsky Zavod Station, and Admiralteyskaya station. (At a depth of 282 feet underground, this is the deepest metro station in Russia, and the 3rd deepest in the world. The escalator literally takes 5 mins from top to bottom and vice versa) Get a Russian bath(banya): it's a sauna first, then a cold pool, then a massage where you get hit with veniks(bundles of twigs and leaves that were dipped in cold water). It sound's painful and uncomfortable, but it's SUPER relaxing!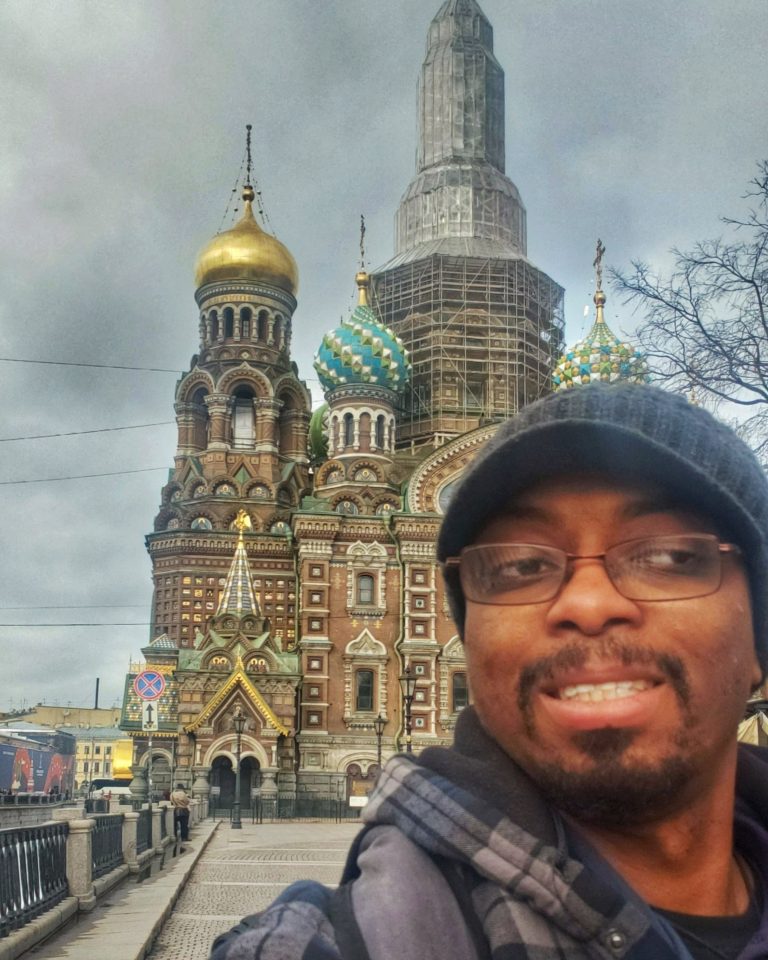 Restaurants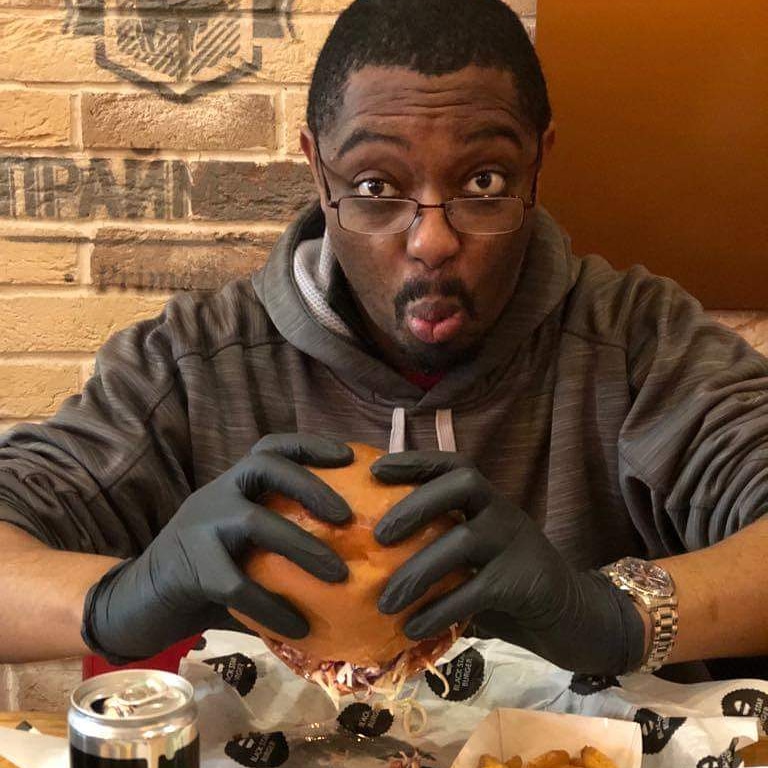 Birch: recommended by my friend Vita, this restaurant is absolutely fantastic. If you tell them you're a travel blogger, they'll treat you to free dessert. Get the lemon sorbet and hazelnut mousse with salted caramel sauce and Ice cream. It was PHENOMENAL Meatarea Chuck: home to the "best meat in the city". Good lord that wasn't a lie. Everything so tender and seasoned to Perfection!
Foods  to Try In Moscow and St. Petersburg Red herring under a fur coat: composed of diced pickled herring covered with layers of grated boiled vegetables (potatoes, carrots, beetroots), chopped onions, and mayonnaise. Shchi- (pronounced "she") is a soup similar to borscht without the red color. Chicken Kiev Kartoshka-(potatoe cake) Beef Strogonof(signature dish of Russia) Pelmini(dumplings): can be stuffed with anything from meat, to cheese, to even fruits and vegetables. Additional tips:
Download the app "gett", which is essentially uber.20
Some places are cash only, so be sure to have some on you.
Learn basic phrases. The language barrier is BRUTAL! Learn the cyrillic alphabet. This is definitely one of the best travel skills I have. It saved me. Google translate is a lifesaver, as well as Bixby vision on new Samsung galaxy phones.
They drive on the same side of the road as the U.S.
If you don't live in NYC, DC, San Francisco, or Houston, have a visa agency take care of your visa. I used visa express. I highly recommend them to anyone.You can only apply for 3 year multi entry visas. Single entry visas don't exist for U.S citizens anymore.
Tipping isn't required, but it's customary. 10% is the usual gratuity. You can tip in dollars, Euros, or Rubels.
Contrary to popular belief, Russia isn't disgustingly expensive like it's made out to be. If you've been to Central Europe, prices are similar.
Russians have a reputation for being unfriendly and cold.  I can personally debunk that stereotype. The hospitality was seriously out of this world.
Although WiFi was generally available and there would be signs for it, many of the Russian WiFi networks require a Russian phone number in order to log on. Luckily I barely needed wifi since I have an international plan with sprint, and my data is free.
If you plan on taking the train between Moscow and St Petersburg, book it online at russianrail.com. my train ticket was about 80 USD one way
I really didn't know what to expect from Russia, but it blew me away with its beauty, culture, food and the ease of getting around. So much so, it's now in my top 5 countries I've visited.
With that being said, don't let the media fool you. Don't let other people that haven't even been to Russia fool you. Arrive with an open mind and be prepared to be pleasantly surprised, and formulate your own opinion.I definitely apologize for how long this was! I tried to be as informative and humorous as I could without it sounding boring. I definitely thank you for taking the time to read this, and if you have any further questions, feel free to contact me. By: Leroy Tyler, Follow Leroy on IG:@ablackmanabroad Check out his blogging site, A Black Man Abroad