Cross-cultural Connections in Senegal: The Land of Teranga
Last year, I returned to one of my favorite countries in the entire world and one of my homes – Dakar, Sénégal. During my six months working in the country of teranga (hospitality in Wolof), I had amazing interactions with locals and foreigners that reminded me of my love for the African continent.
Senegal is an African country on the Westernmost coast of the continent that is bordered by countries and the Atlantic ocean. I spent most of my time in Dakar but I also had numerous opportunities to travel to other cities/towns. I'll touch on a few experiences which, for me, were characterized by specific people and/or interactions.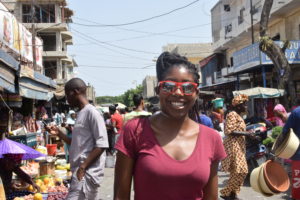 Photo credit: @travelingfro
MBOUR
One weekend, I decided to spend a bit of time outside of Dakar so I took a car down to Mbour-Saly, a nearby beach town. Night fell, and I was getting hungry so I stopped by to get street food. I found a dibi place (a street eatery where usually beef and sometimes liver and chicken are roasted on an open fire). After joking with the owner and placing my order, I watched as he prepared my and other people's orders. Being a Nigerian-American, it was great to eat a familiar treat and also observe the differences and similarities in which it was prepared. I enjoyed sharing a smile while I asked him to add more meat to my order , to which he obliged while laughing at my basic Wolof marveling as I marveled at our similar West African roots. I don't even remember the man's name, but i do remember his smile, good food, and the moments we shared.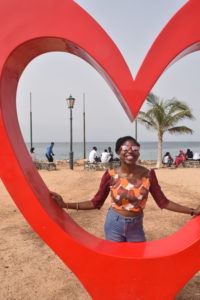 THIES
Leading up to Eid al kabir (also known as Eid al-Adha) last year, one could hear the bleating of rams everywhere- in the market, while in buses on the way to work, and even on the streets. On the actual Muslim holiday, which celebrates Abraham's willingness to sacrifice his son Ishmael, my sister and I celebrated with my friend, his wife, and his children in Thies, a town just outside of Dakar. By the time we arrived, the ram had already been slaughtered, but we were still able to watch the meal preparations: the cutting and cooking of the ram. The importance of this holiday can not be stressed, so the fact that my friend invited my sister and I who are not Muslims to celebrate with him really meant a lot. We felt at home, and one of the main highlights (besides the good food) was the time spent with his three children. They were very shy at first, but quickly warmed up to us and a dance party ensued. "Come whine and bruk off yuh back" was the first track that had us all giggling and dancing. Throughout that day, we also had meaningful conversations with my friend and met his other family members. And now whenever I hear that song, I'm always reminded of good food and community in Senegal.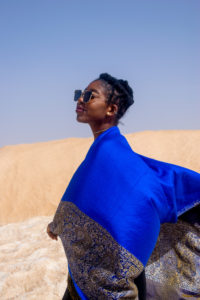 Photo credit: @Nicolas_diop92
Overall, Senegal is a country where, despite my many differences with the people I encounter and with whom I interact, the sense of community and belonging that I feel is tangible and indescribable.
Chineme E, Washington DC
Follow Chineme on IG : @chistory_