An African Renaissance
Chills run down my spine as I walked towards the tallest statue on the African continent- which can be found in Dakar, Senegal. As I continued to approach the African Renaissance Monument, one of my favourite quotes (by Theodore Roosevelt) came to mind;
"It is not the critic who counts; not the man who points out how the strong man stumbles, or where the doer of deeds could have done them better. The credit belongs to the man who is actually in the arena, whose face is marred by dust and sweat and blood; who strives valiantly; who errs, who comes short again and again, because there is no effort without error or shortcoming; but who does actually strive to do the deeds; who knows great enthusiasms, the great devotions; who spends himself in a worthy cause; who at the best knows in the end the triumph of achievement, and who at the worst, if he fails, at least fails while daring greatly, so that his place shall never be with those cold and timid souls who neither know victory nor defeat."
Who at the worst, if she/he fails, at least fails while daring greatly. My approach to exploring a different continent, country, or city can best be summarized in the aforementioned sentence. Exploring a new territory comes with uncertainty, unquestionable dare, sometimes worry of being taken advantage off or worst, stranded. Senegal just happened to be one of my many solo trips, however, this experience was greatly different than most. As an English and Akan speaking individual, with some sprinkles of Spanish, this difference was mainly attributed to the language barrier. However, my dark complexion, which is extremely similar to theirs of most Senegalese citizens, was both an advantage and a disadvantage. Allow me to share two keen examples.
While heading to Gorée island, a famous destination for people interested in the Atlantic slave trade, I was not approached as often or "pressured" to hire a guide, unlike most tourists. This could primarily have been a result of being perceived as a local. Or maybe I might have seemed certain of my destination. On the other hand, almost everyone I communicated with initially spoke in French, the most widely spoken language in Dakar. To which I often smiled and responded, "Je ne parle pas anglais." There was even a scenario where a lady spoke to me in Wolof; the local language of the Wolof ethnic group. However, once she discovered I did not understand, she immediately retracted, apologized in English, and then added, "wow, you look so much like the Wolof people." Something about that sentence still feels like home.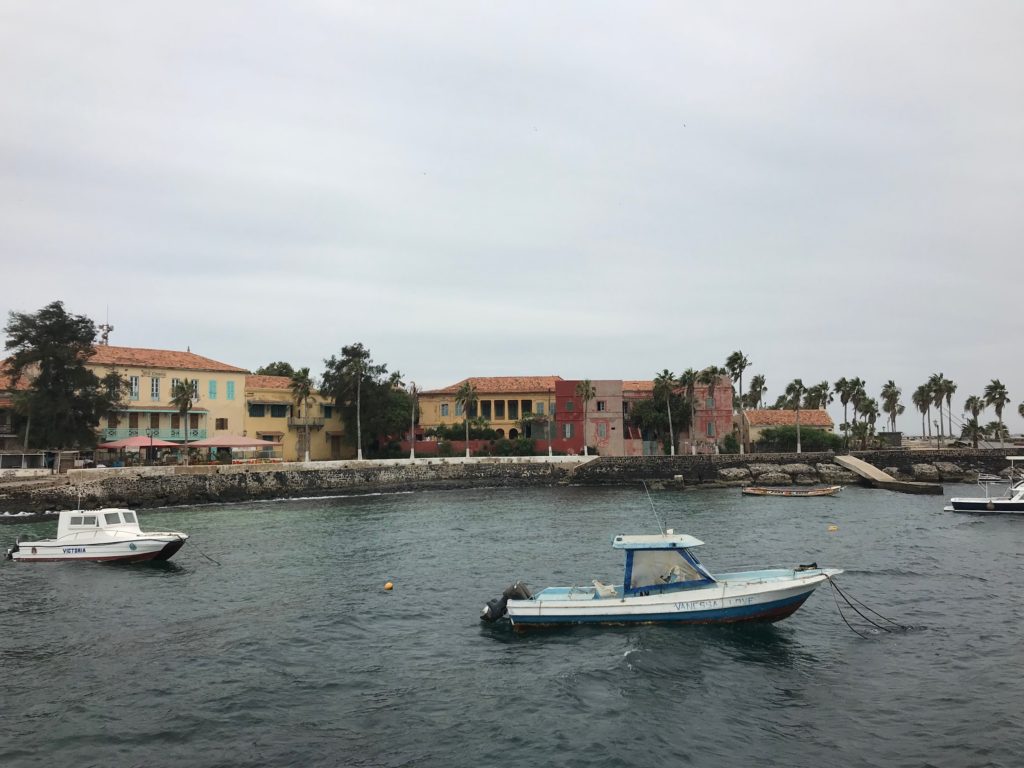 Senegal is a country filled with an abundance of history and very unique culture. These two factors have clearly permeated into the lifestyle of her citizens. For example, while driving, it's rare to commute more than half an hour without spotting a beautifully painted mosque; boldly planted on the side of the street. Or seeing men dressed in all-white kaftans, alongside an unmistakable all-white slippers to match. Women, however, were not as easy to come by. One could infer that there is still a strong tie to the flawed historical belief that a woman's role is to be at home taking care of children. Or just maybe, I was not observant enough.
Unlike Ghana or Nairobi, ride-sharing services are currently not present in Senegal therefore tourists are challenged to negotiate with taxi drivers who often hike up prices, dependent on their initial perception. The locals I interacted with at the hotel I stayed in were very confident, assertive, and eager to express their Senegalese prowess either in tonality or posture. Therefore, quickly adopting this approach was of huge help when it came to citizen interactions.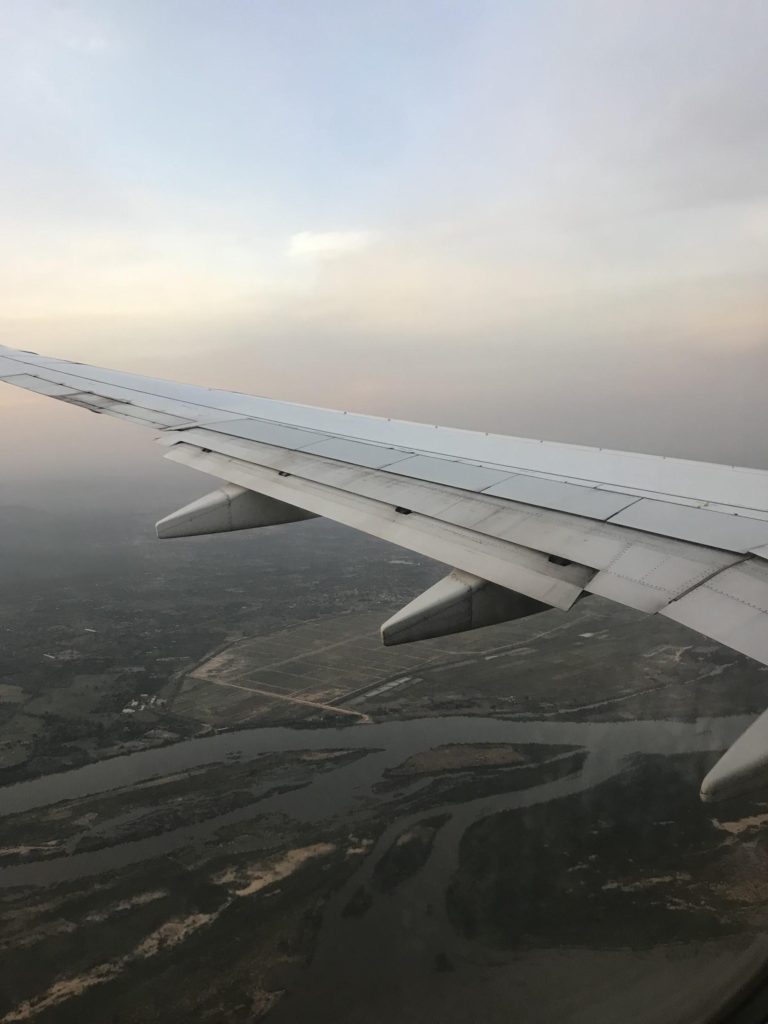 Lastly, another reason I was eager to visit Senegal was to experience their 'jollof rice' – a traditional rice based meal in most West African countries. In Senegal, it's referred to as'thieboudienne', where they often include fish and cassava. Usually amongst Ghanaians and Nigerians in the African diaspora, there has been an ongoing debate about who makes the best jollof rice. Though I choose to refrain from indulging in such debate publicly, I must admit, thieboudienne can take you places you never imagined possible!
By:Jeph A.
Follow Jeph on Social Media
Twitter : @jcheamp