9 Black-Owned DC Restaurants You Don't Want to Miss
Welcome to D.C., a city that was once an apotheosis of Black culture, Black food, and Black wealth. The District of Columbia hasn't been "Chocolate City" for a number of years now, but some of the pillars of Black life remain. Gogo is alive and well, Howard University is thriving, and recently black entrepreneurs have increasingly counter-acted the gentrification of the local food scene. If you're visiting D.C. for this holiday season or you live here, but don't get around much, I curated a list of a few-black owned gems in the city for you to get acquainted with. I didn't want to focus on the restaurants that get all the local media coverage–I really wanted to bring forward the spots that don't get the spotlight, but also deserve it.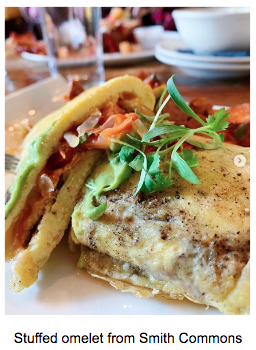 Breakfast and Brunch
Brookland Grill, a diner vibe and diner prices in the heart of the Brookland neighborhood.
Smith Commons, this H St. corridor stronghold has a bomb brunch and bottomless mimosas if you want it!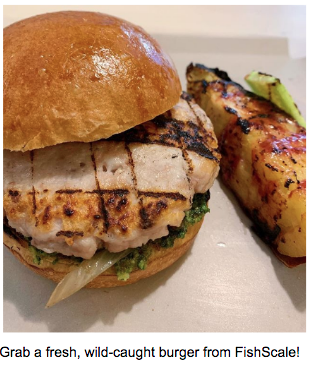 Lunch and Dinner
FishScale, a burger spot with burgers made entirely of fish! You won't find basic tartar sauce here. Chef makes all his own toppings uniquely for the type of fish being cooked.
Zion Kitchen, if you're in the mood for some home-cooked West African food, find this little spot off New York Ave. It's so easy to grab-and-go.
Sunrise Caribbean Restaurant, this adorable spot on the legendary Georgia Ave. also has vegan options!
Georgia Brown's manages to be casual and fine dining. Find Southern favorites and even a couple of vegetarian options.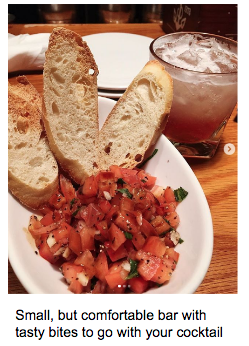 Happy Hour
Bin 1301 Wine Bar on U St. is super cozy. The bar staff is absolutely wonderful, the drinks are strong, and there are some delicious bites to go with your cocktails.
Smith Public Trust another Brookland neighborhood winner is so cool. The sister restaurant to Smith Commons has a great menu, a really good happy hour deal, and a chill vibe.
Dessert
The Sweet Lobby You can't miss the sweet lobby in the Eastern Market neighborhood. Whether you want a macaron or cupcake, satisfy your sweet tooth with one of the ever-changing flavors.  
There are dozens, if not hundreds of black-owned restaurants in D.C. and in the communities surrounding DC. If you want any more recommendations, visit my Instagram page,
@blackgirlseatdc
. Did I miss one of your favorites? Drop it in the comments section.
Cornelia P. Washington DC