A Life Changing Internship in South Africa
Where were you born/where are you originally from?
I was born in Garden City, Long Island. My family then moved to Virginia Beach, Virginia, where I grew up. I moved to Atlanta for my last year and a half of high school and all of undergrad.
Why were you in South Africa (SA) for the summer? Why did you specifically choose South Africa for your internship over other African countries?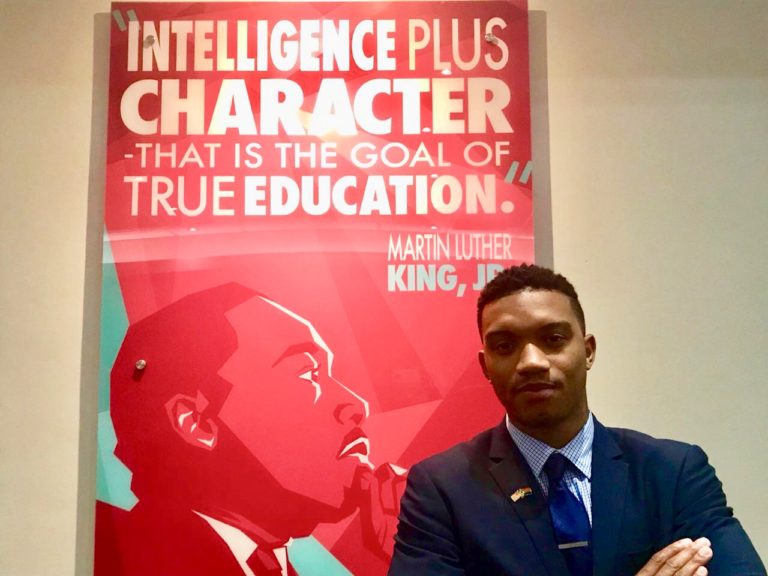 I was working with the Department of State at the US Consulate General Cape Town. I worked within the Public Affairs Section, helping to enhance SA-US relations through people-to-people engagement initiatives and programming. I chose to work in South Africa because of the complex set of issues and history that parallel the United States' issues and history. I felt, as a Black American, uniquely positioned to engage with South African issues in an organic, empathetic, and impactful way. South Africa is also one of the United States' most important partners on the African continent. SA also has a lot happening politically, socially, and economically. I wanted to be in the midst of it all.
How did the internship go? (Pros & Cons)
My time at U.S. Consulate Cape Town was incredible. I worked in a fast-paced environment with ample room for creativity and independence. I was assigned many tasks and projects, hosted events, and represented the U.S. at several different programmatic functions. In addition to rewarding and engaging work, I was able to travel around South Africa and interact with many different types of people. I didn't really have many negative aspects of my internship. However, my office was extremely busy, and I oftentimes found myself having to manage up in order to be an effective asset to my team. For those of you who don't know, managing up consists of anticipating your boss's needs, understanding what makes your boss tick, and knowing when and how to bring up issues. I developed many professional skills because of this busy workplace dynamic.
What are some differences and similarities between your hometown and the town you worked in SA?
Officially, Virginia Beach is my hometown. However, Atlanta made me and the experiences I've gained from my time there are what I always draw from. With that being said, Cape Town is extremely different from Atlanta. There are huge cultural, geographical, economic, social, and racial differences that would take far too long to break down. I will say the one thing that really stood out to me was the idea of having an American accent and that being such an anomaly. Sometimes my American-ness superseded my Blackness… it was a very weird reality check and global perspective.  I honestly can't think of any real similarities. Part of my love for Cape Town, and South Africa in general, is that it is like no other place I have ever been.
How was your experience being a Black American in SA?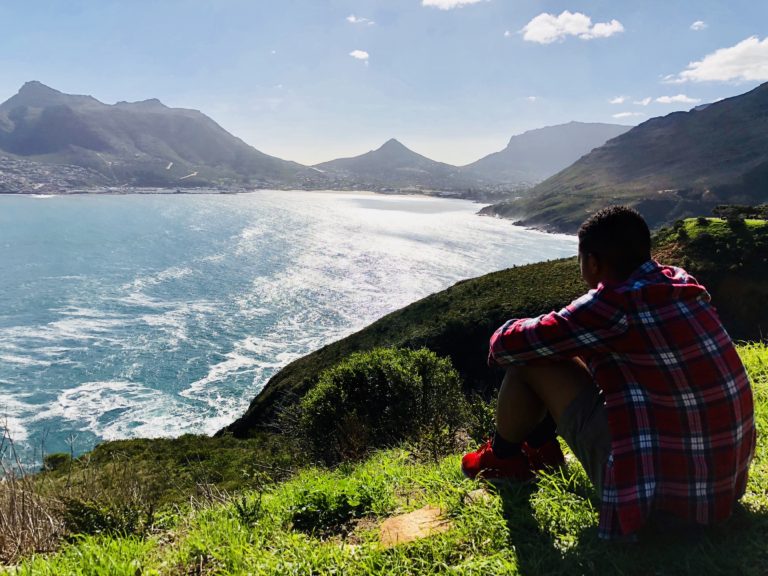 Being Black in South Africa (specifically Johannesburg and Cape Town) was eye opening, humbling, frustrating, enlightening… a whole experience and, more often than not, a whole vibe. Imagine walking into a club, bar, mixer… whatever social setting you prefer. You walk in and, if you look like me, you could be South African. Now, being South African can mean several things. You can be White, Coloured, Indian, or Black.To me, I am undeniably Black. I celebrate my Blackness and draw strength from it. However, in South Africa, my skin color, my hair texture, and even the way I dress tells people that I might be Coloured. The labeling kicks up a notch as soon as I speak… I am immediately "the American". Because a lot of South Africans haven't traveled to the States and because Black Americans often don't travel abroad, a lot of South Africans that I met perceived me in ways that were misinformed or stereotypical. I say all of this to say that I feel Black Americans often romanticize the continent, and that Africans can have very skewed perceptions of Black Americans through a mix of inaccurate media representation or a lack of exposure to Black Americans (this goes both ways). South Africa made it abundantly clear that more Black Americans need to come to the continent and that more Africans need to come to the States. Overall, my experience Being Black in South Africa was overwhelmingly positive.
Can you tell us an unforgettable experience you encountered during your trip?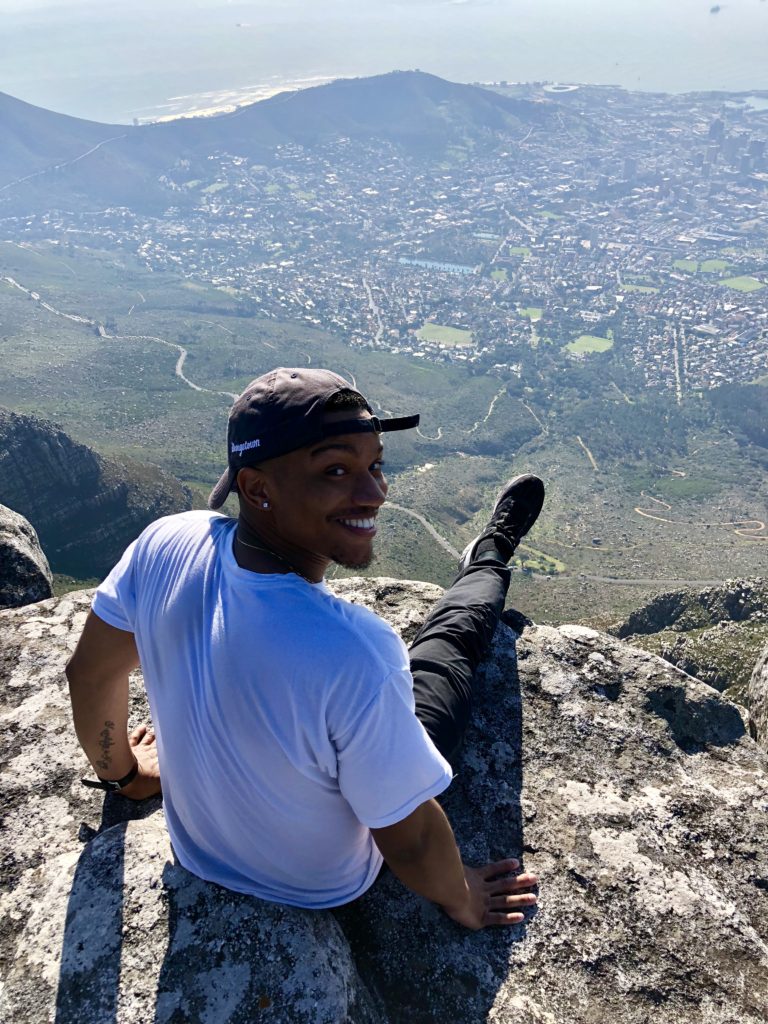 Yes. I accidentally hiked one of the Natural Wonders of the World, Table Mountain. I had never hiked before. My hiking partner had also never hiked. We were supposed to meet up with her friends to hike as a group (her friends had hiked it before and knew the best routes). We end up getting disconnected from them and after trying to reconnect countless times, we realized they were purposefully not finding us (don't even get me started on my thoughts for why that happened). Anyway, by this point we already climbed up for 45 minutes. Just me and her, two amateur hikers on one of the most advanced hikes in Cape Town. Four and a half hours later we made it to the top. My legs almost gave out several times. I literally thought about calling a rescue team lol. It was a wild experience and I probably won't do it again. But it's all good. Who else can say their first hike ever was on one of the Natural Wonders of The World?
Do you plan to visit soon?
I definitely plan on visiting South Africa again. The whole country has a piece of my heart. My future Foreign Service career will give me the opportunity to get around a bit more, hopefully leading me back to South Africa.
*All views are my own and do not reflect U.S. government policies*
-Kalif Robinson,Washington DC 
Follow Kalif on IG: @KalifRobinson