A Black Girl's Guide to Panama
Being Black in Panama, where my ancestors are from, was a spiritual awakening. The first time I traveled to Panama, in 2005, the trip was just another vacation. It was spring break and I went with two friends and my mom. This time, however, it was a reunion with my ancestors. I experienced a glimpse of Panama through my father's eyes.
Here's a little history about my connection to Panama so you can better understand. In the summer of 2017, my father's family celebrated our first Watson Family Reunion in Atlanta, Georgia. Before then, I didn't know much about my family and how we journed from Jamaica and Panama to Brooklyn, New York.
At the family reunion I learned my great-grandfather, Felix Watson, moved to Panama to work on the Panama Canal. Then, he moved to the United States in pursuit of his own American dream. He became a successful  real estate investor and public servant, working as a school principal, postal worker, and social worker. He made an impact in his community daily and gave people money and food in times of need.
Armed with this knowledge, about a year ago, I started planning my father's first trip back to Panama. This would be his first time home since 1981. With the help of a few family members, I planned a surprise trip for my dad's 65th birthday.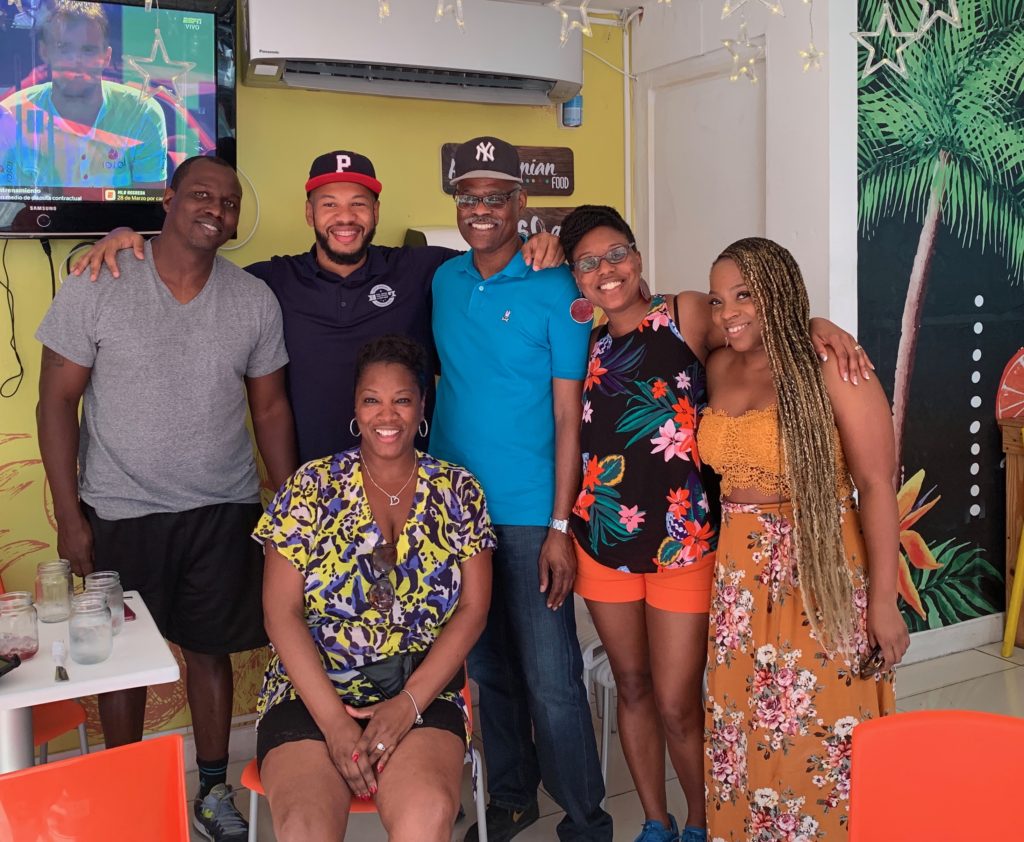 Getting There Family was coming to Panama from three different cities–Atlanta, New York, and Washington, D.C. So I did some research and suggested flights, but gave folks the liberty to book the best flight for their budget. My only requirement was that everyone arrive between 2-3 PM.
This was important, because our first few days were on the Pacific Coast, which is two hours from the Panama airport (PTY). A car service for this drive was at least $130 one way. But I made the decision to rent a car for just $261. Our own car provided the freedom to drive around at the coast once we got there. Plus we were a group of six so finding a car large enough for us (and our luggage) would have been a challenge once we left the city. So a rental car was good for that reason as well.
The drive from the airport to our hotel was a straight shot with only two tolls. Our hotel provided a simple map with directions. However, we had google maps as a backup, just in case. Give or take the traffic and the one stop we made at a strip mall for food and snacks, the trip took us 2.5 hours.
Life on the Coast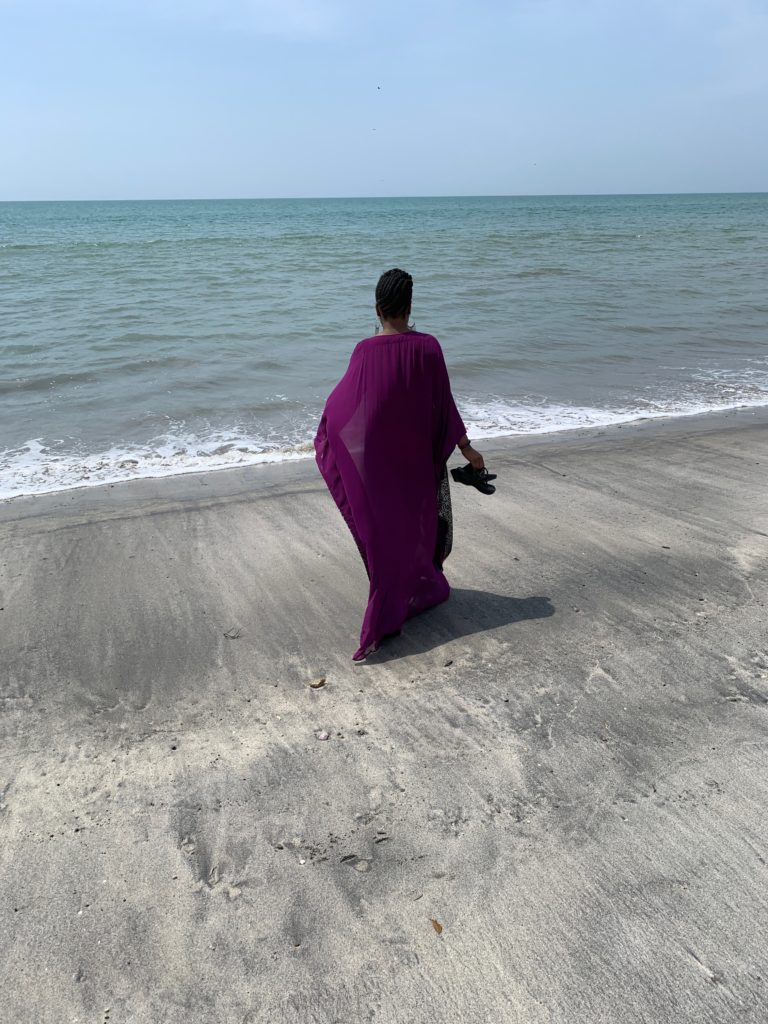 Time on the Pacific Coast seemed to slow down and force you to relax. The breeze cooled the temperature and the tan and black sand was comforting to my feet as I walked across the sand. Seafood was in abundance and gathered daily. Drinks were made with locally produced liquor. For three days we did not have a care in the world.
Our hotel, the Buenaventura Golf and Beach Resort, was amazing, but we were definitely the only black folks there. Many of the other tourists were from Europe. We didn't meet other Americans until the night before we left and they were escaping cold U.S. cities like Chicago.
As someone who enjoys luxury hotels as well as my loyalty rewards program with Marriott, I chose this hotel because of its beauty, amenities, and great rates. See it was technically low season since carnival was the week before. So we got the luxury hotel experience with breakfast included. In addition, my family's rooms were upgraded to king suites, thanks to my status with Marriott.
Adventures in the City
After three days of relaxation, we ventured back to the capital, Panama City, for the rest of our trip. In the city, we stayed at a boutique hotel, AC Hotel Panama City. The rate was an amazing $94 a night and the rooms were chic. Not as spacious as the beach hotel, but great location and many more American guests.
It was in Panama City I finally met African Americans and other Panamanians that were returning home after years in the United States as well. We ran into several folks from Boston (more tourists escaping the cold) and one person from Virginia like me.
When we returned to Panama City we ditched the rental car and used Uber, taxis, and trains to get around town. The train was a new addition since the last time I was in Panama but all modes of transportation are cheap and abundant in Panama City.  The train was 35 cents a person and with the local yellow taxis, you could negotiate the ride's rate in advance.
Below is a list of our favorite sites and restaurants. Check them out for yourself and let me know what you think.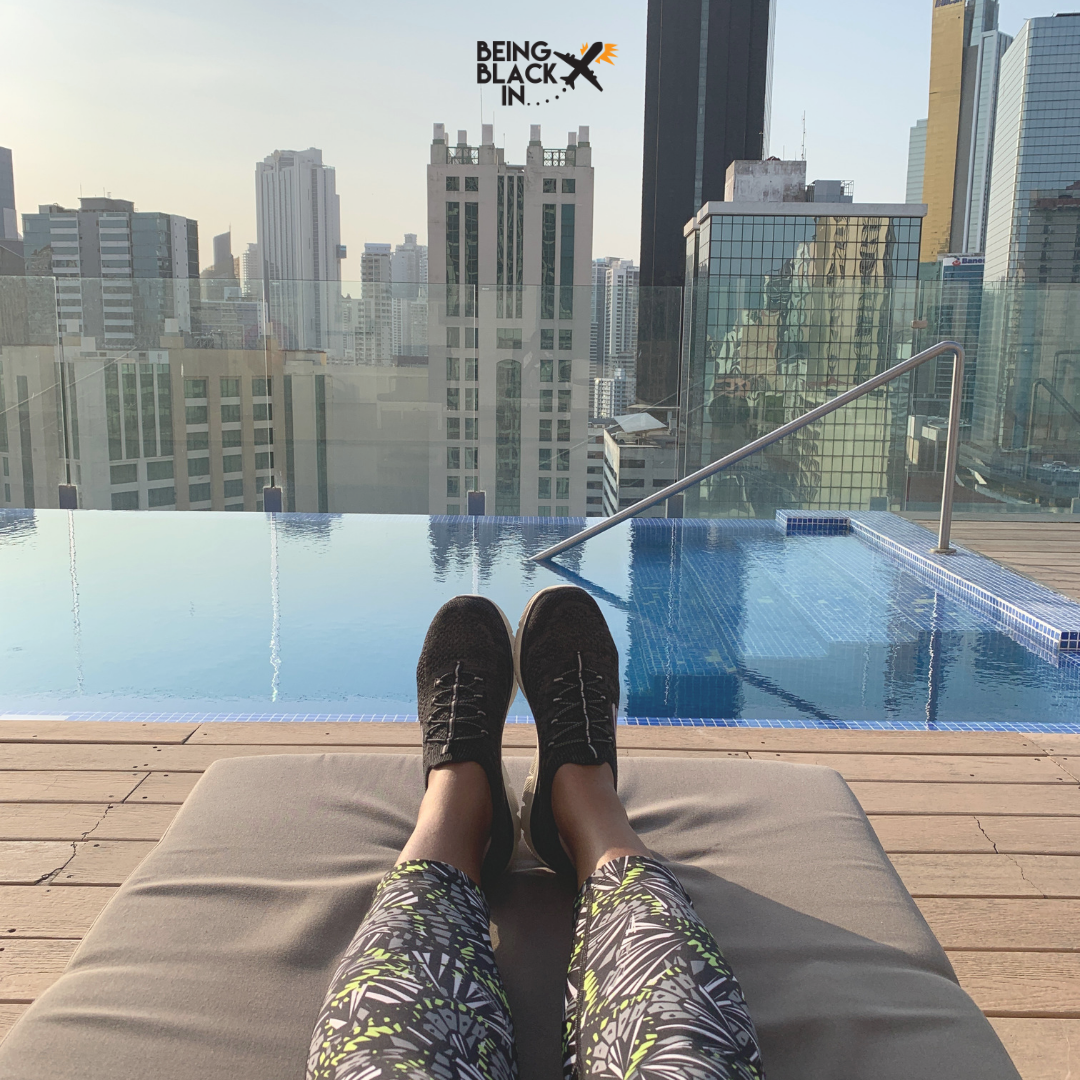 Where to Eat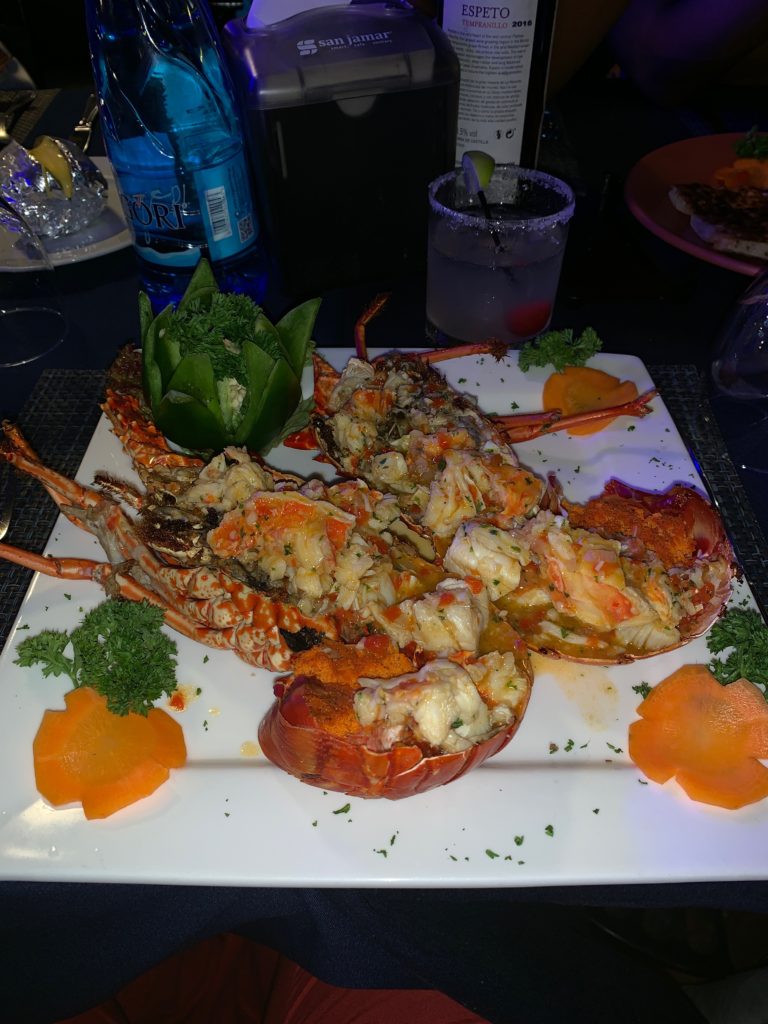 In Buenaventura check out these great places to eat.
Cokoblue: Restaurant with the best fried ceviche, mojitos, and direct access to the beach.
Restaurante Los Camisones: Great local restaurant with a full bar, fresh fish, and fun staff.
Restaurante Xoco: Local spot that offers fresh seafood, paella, and fun decor.
In Panama City explore these local eateries.
La Tapa del Coco: Afro-Panamanian cuisine restaurant run by a local young entrepreneur.
Dolce Idea Gelateria: Ice cream and crepes all day long. Located on Flamenco Island.
Sirena: Seafood restaurant with excellent lobster and a large menu selection.
Segundo Muelle: One of the best restaurants in Panama City for 2018. Peruvian food.
Restaurante Tinajas: Fresh seafood. A must eat restaurant in Panama City.
What to See and Do
In Buenaventura I recommend you focus on relaxing. However, our hotel was about one hour from a waterfall, El Chorro Macho. The rest of the time there we went horseback riding, relaxed by the pool or chilled on the beach. You can also go bike riding, hiking on the grounds, and play golf or tennis.
In Panama City, you have a lot of options. You can purchase tickets to the Hop on Hop off bus to explore the sites or commission a taxi driver for the day like we did. Our driver provided a private, air conditioned car, and toured the sites with us. Here's a list of what we saw.
Old Panama (CascoViejo) (historic parts of Panama City)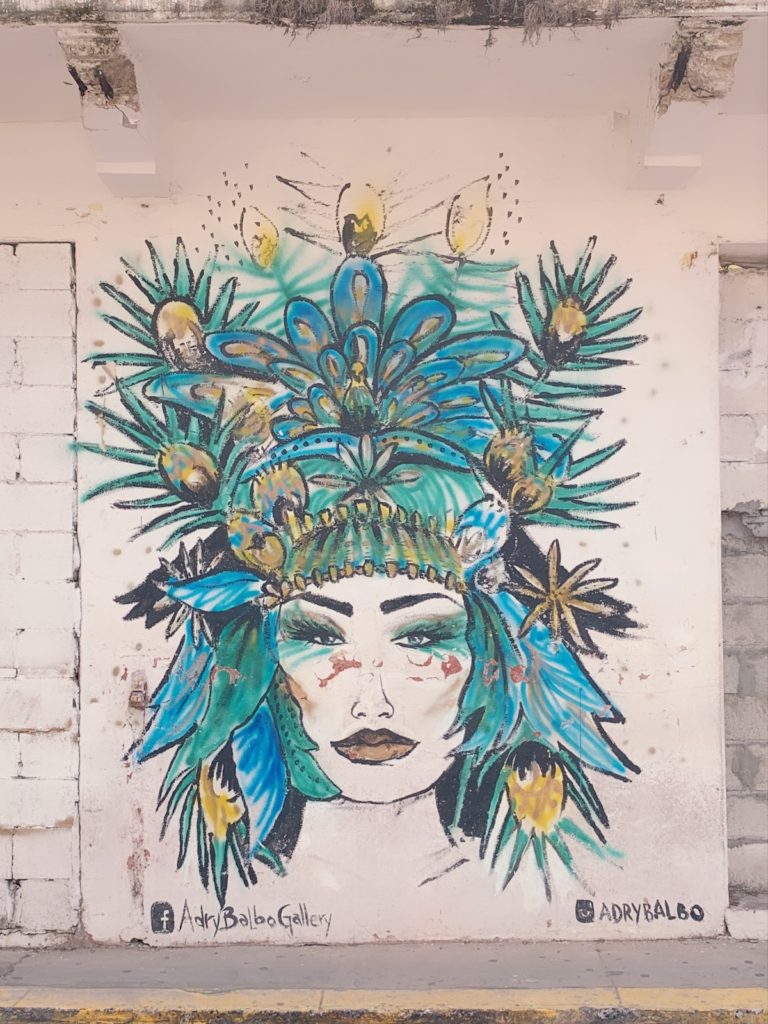 Flamenco Island: Take in good food, photos opts, and the beautiful yachts. Also has ferries to other islands in Panama.
Albrook Mall (we saw this one on our own): Your typical large shopping mall with local and international food and retail chains.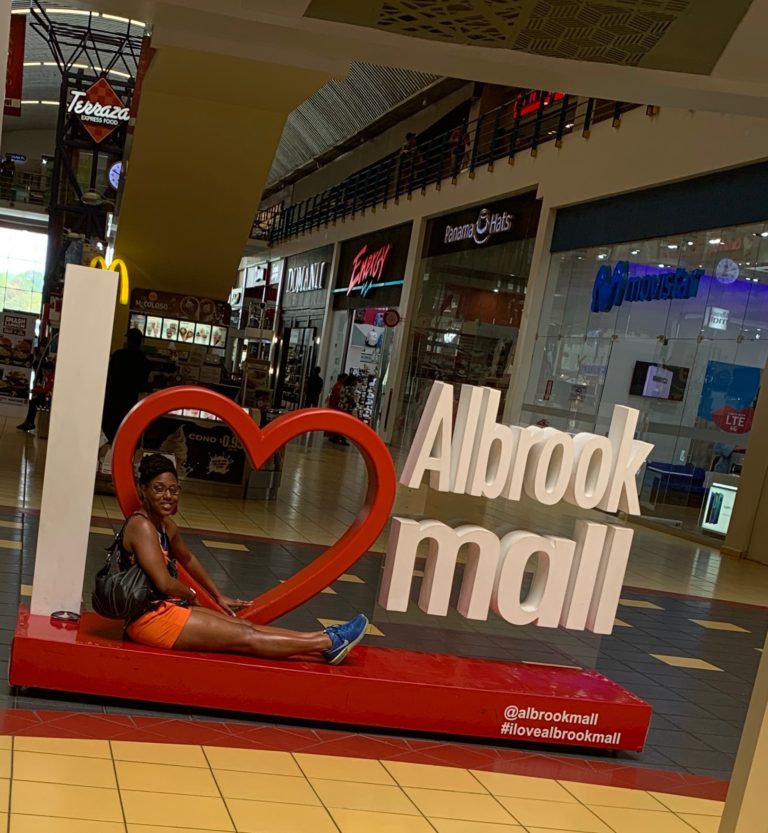 My family and I had a blast and even got to see some family members while in town. My dad went down memory lane sharing stories about living there as a child and as a U.S. soldier in the military. We were not able to go to his old stomping grounds–given the high crime and danger, but we heard his neighborhood is still there. I highly recommend if you explore Panama that you book half of your time in the city and the beach. I personally prefer the Pacific coast. If you plan to stay longer than a week, check out the islands too. Some include Contradora Island, Isla del Rey, and Taboga Island.
By: Acquania Escarne
Follow Acquania on Instagram: @thepurposeofmoney